youth have been competing on cutting horses probably as long as there have been competitions.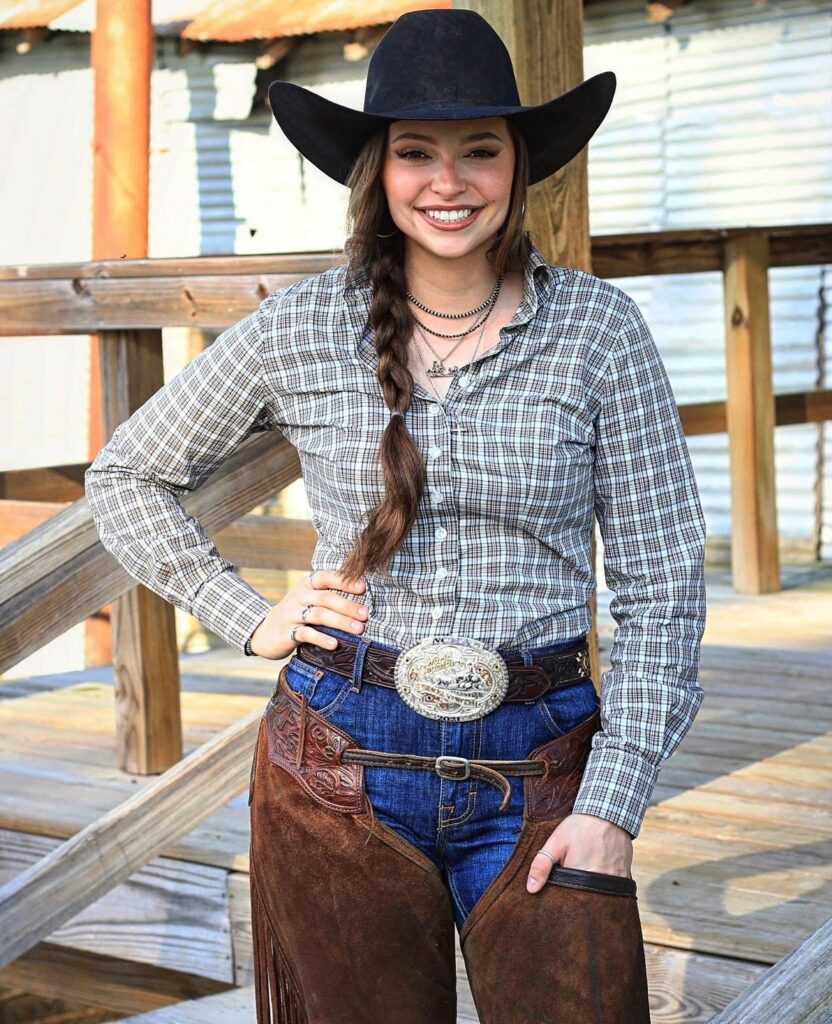 Faith Farris, of Midway, Texas, was introduced to the sport of cutting at a very young age. With her father, NCHA trainer Mitch Farris involved in the industry, Faith says, "It was just meant to be!" Her favorite thing about the sport has always been that she gets to enjoy showing with her whole family. She says, "It does not get any better than doing what you love with the people you love and all the friendships created along the way."
While hauling, Faith had a consistent roster of three horses, Quite the Fat Cat, Smooth Serena Rey, and Big Shoes To Phil. Her favorite, however, was Big Shoes To Phil. Of her bond with Phil, Faith says, "He gave me nothing short of his heart each trip to the herd." Faith shares she always prays with Phil before walking into the show pen. She says these are special moments that she will always hold dear.
Outside of the cutting pen, Faith is pursuing her other passion, hair & makeup. She is currently attending cosmetology school in Bryan, Texas. Once she finishes, Faith plans on continuing her education at Texas Tech and pursuing an Ag Marketing degree while still working as a hairstylist and makeup artist.
Faith feels blessed by all of the experiences the NYCHA has provided for her and is grateful for the lifelong friendships she has created within the Association. Most importantly, she is thankful for the work ethic she learned in NYCHA and will carry that with her for the rest of her life.
Faith also credits competing in the NYCHA for bringing her relationship with God closer. Faith says, "This sport is not for the faint of heart. It is rewarding and humbling at the same time. Cutting has shown me what I am here for, and we do what we are most passionate about, for His glory."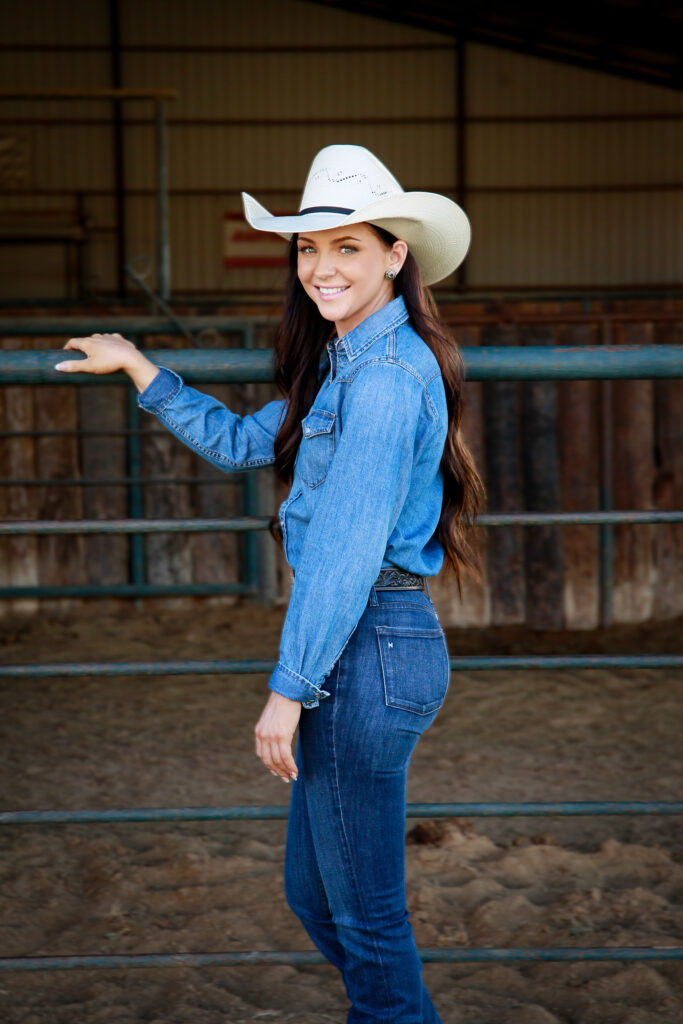 Originally from Medicine Lodge, Kansas, Ryann Packard, who now lives in Mineral Wells, Texas, got her start in horses at a young age. With her father being a trainer, as long as Ryann can remember, she has been on the back of a horse.
Throughout her show career, she has had countless treasured moments. One of the most memorable was a run aboard Im Catman at Will Rogers during the World Finals. "The cow I was cutting ran behind the judge's stand and back out the other side. Catman stayed hooked the entire run!" She also counts winning the NCHA Foundation Senior Scholarship Cutting twice on Hott Nu Cowboy as a highlight.
Ryann says, being involved in the NYCHA has afforded her valuable life lessons. She credits her time as a youth competitor with teaching her how to win, lose, and throughout it all, how to persevere. Along the way, she has made lifelong friendships, learned to ask for help when needed, and learned a lot about
cattle.
Currently attending Tarleton State, Ryann is focused on gaining her business degree while still allowing for time to enjoy her cutting horses. She believes the work ethic she gained through her cutting horse journey will take her far in her future in the business world.
Ryann is thankful for all the people and support she has had and gives thanks to those like her father, who got her started on the back of a horse as a little girl, and her mother, who spent countless hours hauling her to shows and cheering her on every step of the way. Along with her parents, she gives thanks to the trainers like E.J. Huntley, Chad Bushaw, and Cullen Chartier and crew, who stepped in with their support and helped her hone her skills. She also thanks Don and Marcy Pooley who were there to help her win a National Title.
She would like to thank everyone who has made all this possible for her and helped set the fundamentals of who she has become. She says the love of a horse and cutting is instilled in her for life, and she thanks NYCHA for fostering that passion. She would like to congratulate all her fellow recipients and cannot wait to see what the next generation of youth can do.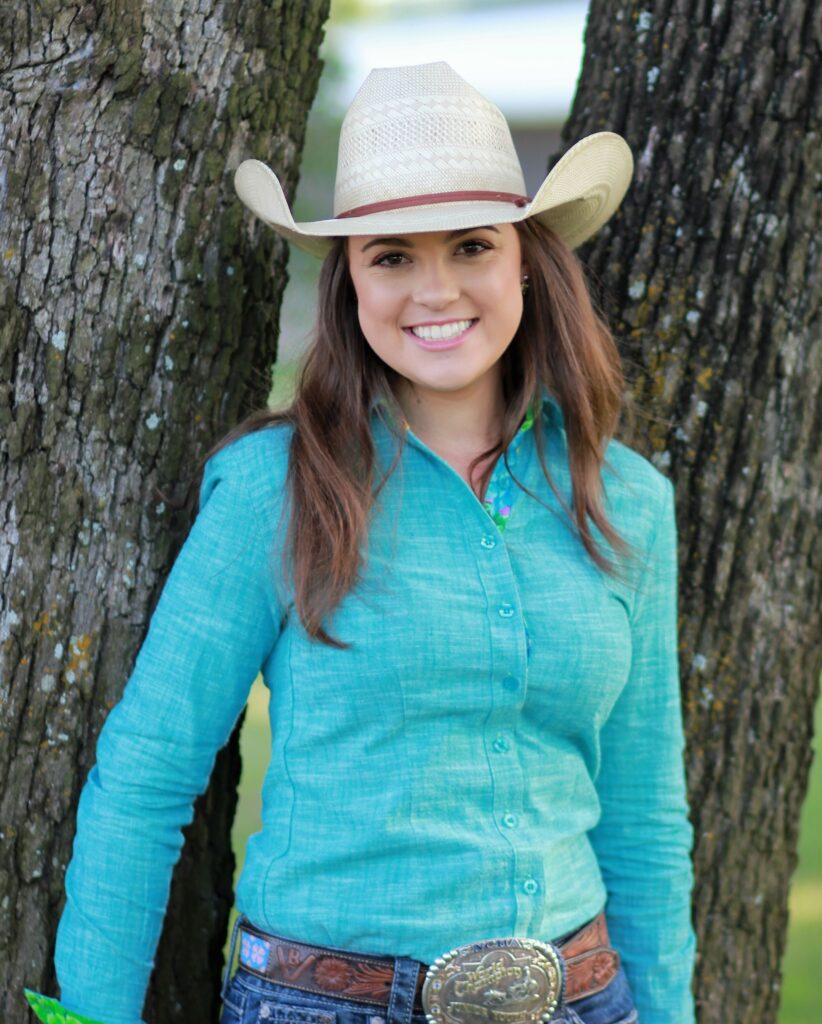 Born and raised in Waller, Texas, Lexington Brooke Slaughter grew up on the back of a horse. Spending her days after school helping her father, NCHA trainer Bryant Slaughter, turning back for him while working horses. Throughout her years of showing in the NYCHA, Lexington has had many memorable moments while on horseback. Some of her favorites include winning the Junior Youth at the Houston Livestock Show and Rodeo and marking a 224.5 on LHR Smooth James Rey in her very last NYCHA Youth World Finals.
Lexington has been honored to ride some great horses, but her youth career started on a home-grown gelding, BV Tassa Mia Beer. Affectionately known as "J Bird", the gelding and Lexington would make numerous NYCHA Youth Top 15 Finals. When J Bird suffered a bad injury, two of her father's clients, David and Charity Stone and Johny and Tammy Moya, both offered their mares, Frecky Lena Pep & Blues Honky Tonk Cat for her to haul. The pair would carry Lexington to the World Finals where she would go on to clench an NYCHA Youth World Championship aboard Frecky Lena Pep, aka "Lilly".
As she prepares to graduate from the Mays Business School at Texas A&M University, Lexington reflects on what the NYCHA has done for her. Goals, determination, outlook, and respect come to mind when she thinks of her time as a member of the NYCHA. She also credits her numerous experiences over the years as learning opportunities.
Along with her parents, Lexington would also like to extend her gratitude to the countless trainers who have provided her with their excellent cow-picking skills and turnback help in the show pen and states that her success could not have been garnered without their help and support. She would like to thank
all of those in the NYCHA and NCHA who have supported her along the way. Lexington looks forward to giving back to those who gave so much to her and to helping upcoming youth strive in this industry and in life.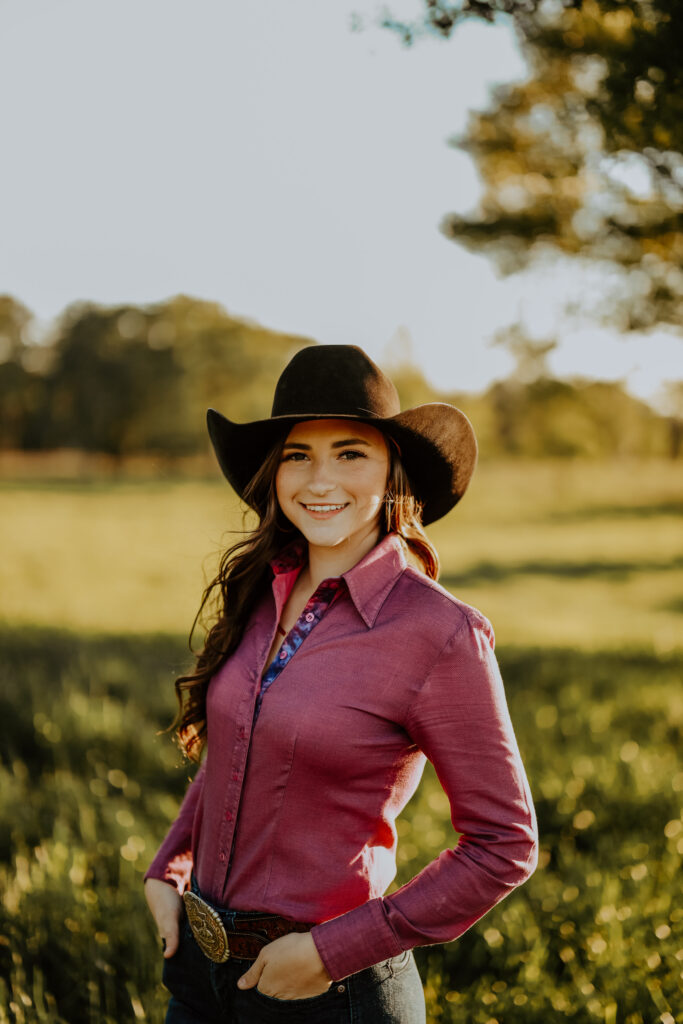 Originally from Livingston, Louisiana, Karrigan Cagley moved to the family farm in Kentwood, Louisiana, at fourteen. Karrigan caught the cutting bug from her mother at a young age. Her mom had been a cutter as a girl and returned to the sport as an adult, bringing Karrigan along for the ride. Karrigan says her love of the sport began on the back of a broodmare named DMAC Spoonalena at Keith Deville's. Of the experience, Karigan says, "After one go on the flag, I was hooked!"
Though Karrigan has had some memorable runs at the National High School Finals Rodeo, she says a weekend on the Colorado circuit in 2014 stands out most. Competing on her sister's horse, Karrigan won the youth class the first two days. Following her run on day two, Rosie colicked and passed away. Heartbroken, Karrigan finished the show thanks to her friend Jaycee Lowrey. Jaycee had her old youth horse, Spunkie, with her and offered him to Karrigan to show. The team clicked and marked a 77 to win the youth class on Sunday morning. Karrigan says she will never forget that run and the cheers. Especially from her friend, Jaycee.
A year later, in 2015, Karrigan would take home the Junior Youth World Champion title aboard See Da Cat, aka "Cat". The remainder of Karrigan's youth career would be spent with Little Sweet Spot. Known affectionately as "Spottie," he was the first horse purchased for her. It took nearly two years for the pair to click, but once they did, it stuck. Today, Looks Halreycious is her favorite horse to show, but her true bond remains with Spottie. Karrigan says, "He has the biggest personality, and I will always have a soft spot for him."
Karrigan says that NYCHA helped mold her into the person she is today. It is where she met friends, learned the importance of teamwork, and how to accomplish goals. She also credits the NYCHA for teaching her that great sportsmanship, work ethic, and a positive attitude are more important than winning. Karrigan says that most of all, her time as an NYCHA member helped her grow her love of the horse, and to her, that is what it is really all about.
Karrigan is also grateful for the scholarship opportunities which have allowed her to pursue her goals outside of the arena. She currently attends Pearl River Community College, where she is a double major in accounting and business law. She is a member of the Wildcat Rodeo Team and competes in breakaway roping, team roping, and barrel racing. Karrigan says that cutting is her first love, and she still competes when she gets the chance. Though her life has taken a different direction for now, she has never stopped loving the association and community that helped make her the person she is today.
Karrigan would like to thank her parents, who have made every bit of what she does possible, and for supporting her in all her pursuits. She would also like to thank Keith Deville for doing so much for her as she grew from the little kid and brand-new cutter to an NYCHA Hall of Fame inductee. Next, she would like to thank Bill Pierce for influencing her success, Al Dunning for mentoring her during her hauling year, and Casey Crouch for being a big part of her youth career. Lastly, she would like to thank everyone who supported, encouraged, and helped her throughout her career.
Looking back on her time in NYCHA, Karrigan says, "I've occasionally thought of what my life might have looked like without cutting and NYCHA, but I honestly cannot imagine it. The horses, lifestyle, association, and people were such a huge part of my past, present, and future that I only see a blank canvas without them. I am honored to be inducted into the Youth Hall of Fame. Thank you to everyone who has supported this association with your time and resources!"